Delta Pre Heater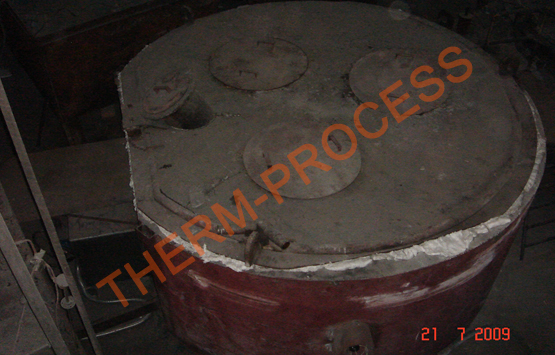 The system is specifically designed for curing of Delta Monolithic lining. The total installation requires space of about 12 Sq.mtr & can be conveniently located in SMS bay.
The typical curing cycle shall be 36-48 hours as recommended by refractory supplier
The duly lined delta shall be placed on circular support casing with combustion chamber.
A Monoblock burner suitable for LPG/PNG is fitted on combustion chamber. The burner operation is totally automatic with built in blower, auto ignition & auto cut off.
Once the Delta is placed, the Burner can be started with "Burner ON' push button provided on control panel.
The temperature controller provided on panel can be programmed to 8 Ramp / Soak cycles. The Burner shall operate as per signals from temperature controller & thermocouple.
At the end of the cycle system stops automatically.